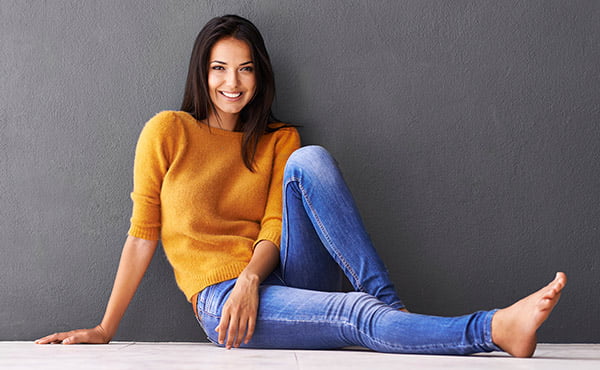 Exclusive Savings Just For You
---
Introducing NeoGraft® Minimally Invasive Hair Restoration: save $500
Are you bothered by a thinning or receding hairline? Given the chance, would you do something about it? That chance has just arrived: the NeoGraft Hair Transplant System is now available at Anderson Sobel Cosmetic, and we're offering some irresistible introductory savings:
For a limited time: save $500 off your NeoGraft procedure*
The first FDA-cleared technology of its kind, NeoGraft has helped thousands of men and women restore their hair and regain confidence in their appearance. Consider the benefits of NeoGrafts:
In-office procedure with local anesthesia
No linear scar. Wear your hair any length you want after NeoGraft with confidence
NeoGraft transplants have a higher "take" rate for more satisfying results
Fast recovery. Many patients resume full activity within a few days
You get strong, lasting hair growth that looks natural wet or dry
Excellent for men and women bothered by moderate to advanced hereditary hair loss
It's affordable. With our flexible financing options, NeoGraft can fit into almost any budget
Dr. Sobel is excited to bring this safe, effective option for hair restoration to our patients in Seattle. We are now booking consultations, so if you're interested, call ASAP to be at the front of the line for treatment slots.
Call us at (425) 453-9060 now to book your NeoGraft consultation!
*Minimum 1,500 grafts required to receive discount. Restrictions apply.
---
Special Offer for Breast Enhancement Patients:
Lips, Lines, or Lashes!
Here at Anderson Sobel Cosmetic Surgery, our primary goal is making sure our patients feel well taken care of, comfortable, and thrilled with their experience and results. We know recovery can be a tough time emotionally and physically, so we want to treat our breast enhancement patients to a special gift (and a little pampering!).
After your breast enhancement procedure with breast implants, we want to offer you a choice of one complimentary treatment or product:
Love your lips: one free syringe of lip filler
Lose your lines: one complimentary BOTOX treatment
Lengthen your lashes: one 3mL Latisse eyelash enhancement kit, on us
Limited time offer available to patient who have completed a breast enhancement procedure with implants. Contact us today to book your procedure and claim your gift!
---
 Refer a Friend & Earn Rewards
Love your experience and results at Anderson Sobel Cosmetic Surgery? If you refer a friend to our practice, you'll earn a $100 giftcard to Nordstrom…on us! Contact us for more information!
---
Military Discount
Active and retired US military personnel and their spouses are eligible to receive 5% off of professional fees. Some restrictions apply. Call our office to learn more!
---
Labios, Líneas, Pestañas!
Aquí en Anderson Sobel Cosmetic Surgery nuestra meta principal es asegurarnos que nuestros pacientes se sientan a gusto, cómodos, y emocionados con la experiencia y resultados. Nosotros sabemos que la recuperación puede ser difícil, emocionalmente y físicamente, entonces queremos que nuestros pacientes que han tenido un aumento de senos tengan un regalo especial (y que sean un poco consentidos!).
Después de su procedimiento de aumento de senos con implantes, nosotros le queremos ofrecer para que escoja un tratamiento o producto complementario:
Enamórese de sus labios: una jeringa de relleno labial gratis
Deshágase de sus líneas: un tratamiento complementario de BOTOX
Alargue sus pestañas: un kit de acrecentamiento de 3mL de Latisse, a nuestro gasto.
Oferta es por tiempo limitado y es disponible a los pacientes que han tenido procedimiento para aumentar los senos con implantes. Llámenos hoy para hacer su cita para el procedimiento y reclame su regalo!
---
Introduciendo Neograft la Forma Mínimamente Invasiva de Restauración de Cabello: ahorre $500
Le molesta el adelgazamiento o retroceso de su línea de pelo? Si tuviera la oportunidad, haría algo sobre eso? Esa oportunidad ha llegado: el Sistema de Trasplante de Cabello NeoGraft ya está disponible en Anderson Sobel Cosmetic, y estamos ofreciendo algunos ahorros introductorios:
Por tiempo limitado: ahorre $500 de su procedimiento NeoGraft*
NeoGraft le cambiara su opinión sobre los procedimientos de trasplantes.
Obtener trasplante de cabello significaba perder una tira grande de la parte posterior de su cabeza y tener que vivir con una línea larga (sin mencionar las hileras horribles). Pero NeoGraft es diferente. NeoGraft extrae las unidades foliculares de forma rápida y gentil de áreas en donde crece sanamente el cabello y estratégicamente los trasplanta en áreas para restaurar la plenitud y asegurar un patrón de crecimiento. Los beneficios son numerosos:
Procedimiento que se hace aquí en la oficina

 con anestesia local

No queda cicatriz lineal.

Puede tener su cabello a la longitud que usted guste después de NeoGraft con confianza

Los trasplantes de NeoGraft tienen más alta posibilidad de "tomar" para tener resultados satisfechos

Recuperación rápida.

 Muchos de los pacientes regresan a sus actividades completas días después

Obtendrá cabello fuerte, crecimiento

duradero que se ve natural ya sea este húmedo o seco
Es excelente para hombres y mujeres

que les molesta la pérdida de cabello hereditaria de forma moderada  a avanzada.

Es asequible.

Con nuestras opciones flexibles de financiamiento, NeoGraft cabe dentro de casi todos los presupuestos.
La primer tecnología de este tipo autorizada por la FDA, NeoGraft a ayudado a miles de hombres y mujeres a restaurar su cabello y recuperar confianza en su apariencia. El Dr. Sobel está emocionado de traer esta opción segura y efectiva para la restauración de cabello a nuestros pacientes en Seattle. Estamos haciendo citas para consultas, así es que si está interesado/a, llame lo más pronto posible para estar en frente de la fila para los espacios de tratamiento.
Llámenos al (425) 453-9060 ahora para hacer su consulta de NeoGraft!
*Minino de 1,500 injertos se requieren para recibir el descuento. Aplican Restricciones.