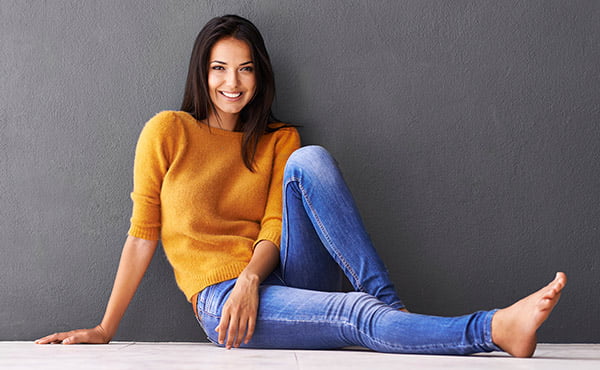 Exclusive Savings Just For You (and Go Seahawks)
As Seahawks fans, we can't help but get drawn into the excitement over the upcoming NFL season. To celebrate the first preseason kickoff, we're bringing back some super specials.
$12/unit BOTOX During Opening Week, August 6th-10th
Control the lines of scrimmage in the facial aging game. When crow's feet, frown lines and brow creases are your opponent, there's no better 12th Man (or Woman) than BOTOX. As our MVP, get BOTOX for just $12 per unit when you book & receive your treatment* during Seahawks opening week only, August 6th – 10th.
Limited appointments available. Call 425-453-9060 to schedule
---
Buy 2, Get 1 FREE Dermal Fillers: Draft Your "Fantasy Filler" Team!
Pick your winning strategy: plump your lips, enhance your cheekbones, soften facial folds or do all three, because all your favorite fillers are buy 2 syringes, get 1 free. That includes the whole Juvéderm family as well as BELOTERO & Radiesse. Book & receive your treatment by August 31st to score this deal.*
Call 425-453-9060 to schedule your appointment
*Must be deemed good candidate for treatment. Non-transferrable. Free filler on product of equal or lesser value.
---
Tighten Up with Thermage®: Now $100 OFF
Wrinkles and sagging happen, but we've got a way to help. Thermage®uses radiofrequency to boost production of collagen and elastin deep within the skin, helping it grow firmer, thicker and smoother over time. Thermage gets great results nearly anywhere on the face and body without incisions, scars or downtime:
Reduce mild jowling
Tighten skin on the neck & chest
Firm lax skin on the stomach
Smooth the inner or outer thighs (yes, it can help with cellulite!)
Lip definition + smoothing vertical lines
Hand rejuvenation
Even better, you can enjoy the skin tightening benefits of Thermage for less this summer at Anderson Sobel Cosmetic:
Save $100 on any Thermage treatment before 8/31
You must book & receive your Thermage treatment*by August 31, 2018 to snag these savings!
Call 425-453-9060 to book your consult
*Must be deemed good candidate for Thermage treatment. Consultation required.
---
Refer a Friend & Earn Rewards
Love your experience and results at Anderson Sobel Cosmetic Surgery? If you refer a friend to our practice, you'll earn a $100 giftcard to Nordstrom…on us! Contact us for more information!
---
Military Discount
Active and retired US military personnel and their spouses are eligible to receive 5% off of professional fees. Some restrictions apply. Call our office to learn more
---
Ahorros tan buenos que lo harán hacer un baile de Touchdown
Como fanáticos de los Seahawks, no pudimos resistir la emoción de la siguiente temporada de la NFL. Para celebrar la patada inicial de la pretemporada, estaremos de nuevo ofreciendo algunos súper especiales.
Controle las Líneas de Scrimmage del Envejecimiento Facial con BOTOX por $12
Cuando las patas de gallo, líneas de expresión y pliegues de la frente son su oponente, no hay 12º jugador/a mejor que el BOTOX. Como nuestro Jugador Mas Valioso, puede obtener BOTOX por solo $12 por unidad cuando hace su cita y recibe su tratamiento* durante la semana de apertura de los Seahawks, Agosto 6-10.
Llame al 425-453-9060 hoy para hacer su cita para tratamiento (Y Vamos Seahawks)!
Escoja Sus Refuerzos Para Su Equipo Con "Rellenos de Fantasía" Con la compra de 2 Se Lleva 1 Gratis de Réyenos Cutáneos
Escoja su estrategia para ganar: Rellene sus labios, mejore sus mejillas, suavice los pliegues faciales, o haga las tres cosas porque todos sus réyenos favoritos están compre 2, llévese 1 gratis. Eso incluye toda la familia de réyenos Juvederm y también BELOTERO y Radiesse. Haga cita y reciba su tratamiento antes del 31 de Agosto para aprovechar la oferta.*
Llame al 425-453-9060 hoy para hacer su cita para tratamiento (Y Vamos Seahawks)!
*Debe ser considerado un buen candidato para tratamiento. No es transferible. El producto de relleno gratis debe ser de valor menor.
---
Afirme su piel con Thermage: Obtenga $100 de descuento ahora
Nunca nadie dijo "mi piel esta suave y firme." Las arrugas y la flacidez van mano a mano con el envejecimiento, pero nosotros tenemos una forma para ayudar. Thermage usa radiofrecuencia para estimular la producción de colágeno y elastina en lo profundo de la piel, ayudándole a crecer más firme, gruesa y suave con el tiempo. En diferencia a los otros tratamientos no quirúrgicos para apretar la piel, Thermage obtiene buenos resultados en casi cualquier parte de la cara y el cuerpo sin incisiones, cicatriz y sin necesitar reposo.
Reduce la papada
Aprieta la piel del cuello y pecho
Reafirma la piel flácida en el estomago
Suaviza la parte interior y exterior (si, puede ayudar con la celulitis!)
Definición de los labios + suaviza las líneas verticales
Rejuvenecimiento de las manos
Aun mejor, puede disfrutar the los beneficios de Thermage por menos este verano en Anderson Sobel Cosmetic:
Ahorre $100 en cualquier tratamiento de Thermage antes de 8/31
Debe hacer cita y recibir su tratamiento de Thermage antes de Agosto 31, 2018 para poder tomar ventaja de los ahorros- así es que haga su cita para consulta ahora:
*Debe ser considerado buen candidato para el tratamiento. Se requiere consulta.